Clicks To Success - A Search Engine Marketing Company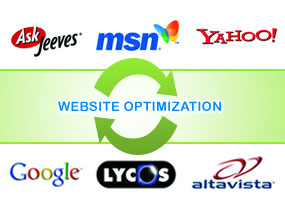 Clicks-To-Success.com and Clicks Performance Media, a New Media company offering performance-based online marketing services using specialised techniques by tapping on the growing prominence of social media (Web 2.0 ) and search engines' powerful presence.

We customise and offer unique and proven search engine marketing solutions to fit the specific requirements of individual business through meticulous analysis, research and tracking techniques by utilising the most reliable and updated sophisticated technological online tools.

Through consultation, keywords and competitor's research, SEO contents and submissions, on-site optimization, social media optimization and link buildings.


Clicks-To-Success can help websites achieve high rankings in major search engines and drive highly targeted customers to their businesses.
Our staff members are highly skilled in SEO website development, website re-design and artchitecture, SEO copy writing, internet marketing, link partnerships and search engine placement strategies to carry out all aspects of online marketing projects.
Meet our Lead SEM/SEO Consultant
Tom Low is the Lead SEM/SEO Consultant for Clicks-To-Success.com. Like many SEO professionals and Internet Marketer, Tom began learning about website optimization when faced with a need to see improved search engine rankings for his own affiliate marketing websites and landing pages. This began his endless quest to stay on top of the search engine market. While still holding a full time job, Tom used his spare time communicating and working with many overseas affiliate members from USA, Europe and Australia on affiliate JV projects while continuing his Professional SEO Certification training.
Tom holds a BSc (Hons) in Marketing having graduated from National University Of Ireland, Dublin. He is currently working towards achieving certifications as Google Adwords Professional ,Yahoo Search Marketing Ambassador and Microsoft adExcellence member.
Tom Low is a Professional Internet Marketer (PIM)
having completed the intensive certification requirements with WebCeo University and obtaining an impressive grade of 97 out of 100. This Internet Marketing Professional Certification declares that Tom is competent to provide expertise, consulting, and services in the following fields of Internet Marketing:
* Search Engine Marketing
* Web Analytics
* Bid Management
* Email Marketing
* Affiliate Marketing
His certification includes (but is not limited to) the following areas of Internet Marketing:
* Internet niche research, advanced keyword competitiveness analysis and keyword strategy;
* On-page and off-page search engine optimization for enhanced Web visibility;
* Advanced and site-specific optimization techniques;
* Website structural optimization;
* Rank monitoring and ranking trends analysis;
* Setting up link partnerships, improving link popularity and external site theme;
* Site quality assessment and site quality management;
* Web Analytics, visitors' behavior analysis;
* Website conversion and ROI analysis and improvement;
* Advanced PPC strategies;
* Advanced Bid management;
* Setting up, running and analyzing e-mail marketing campaigns;
* Setting up affiliate programs and optimizing their performance.